Meet the Superintendent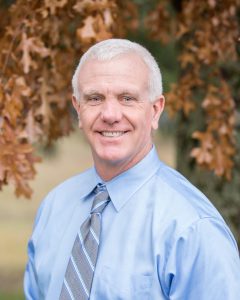 Greater Albany Public Schools welcomed Andy Gardner as Superintendent on July 1, 2022. Gardner was hired after an extensive, six-month search process which was spearheaded by a community interview team. 
As a lifelong Oregonian from John Day, Gardner began his education career in North Santiam School District (NSSD) before joining GAPS. From 2010 to 2022, he served as the Superintendent of North Santiam, which encompasses Stayton, Sublimity, Lyons, and Mehama. Prior to serving as Superintendent of NSSD, he was the Principal of Stayton Middle School (2007-10) and of Sublimity School (2002-07). 
Gardner is a distinguished education leader and has served on several state-level educational workgroups including with the Confederation of Oregon School Administrators (COSA) Vision and Policy Committee (2012-2017); COSA Superintendent Executive Council Member (2018-2021); Oregon School Activities Association (OSAA) Executive Board Member (2012-2018) and President (2016). Additionally, he served on the Marion-Polk Early Learning Hub Board and the Willamette Promise Advisory Board, which worked to expand college credit opportunities at the high school level.
His journey into education began when he graduated from Western Oregon University (WOU) in 1989 with a Bachelor of Science in Secondary Education. In 1995, he received his Master's in American History, also from WOU. 
Gardner's wife, Amber, works at the Willamette ESD focused on early learning. She spent many years teaching kindergarten in North Santiam. The couple has two sons attending college. He enjoys spending time in his hometown of John Day, where his family owns Gardner Enterprises, a beverage distributorship. His hobbies include reading history, fly fishing, golf, home projects, and traveling with his family.
---
Conozca al Superintendente de GAPS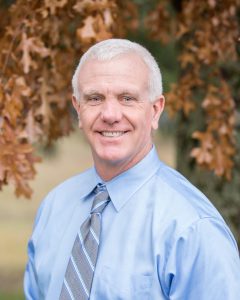 Las Escuelas Públicas de Greater Albany le dieron la bienvenida al Sr. Andy Gardner como Superintendente el 1 de julio de 2022. El Sr. Gardner fue contratado después de un extenso proceso de búsqueda de seis meses que fue encabezado por un equipo de entrevistas de la comunidad.
Como residente de Oregon de toda la vida de la ciudad de John Day, el Sr. Gardner comenzó su carrera educativa en el Distrito Escolar de North Santiam (NSSD por sus siglas en inglés) antes de unirse a GAPS. De 2010 a 2022, se desempeñó como superintendente de North Santiam, que abarca las ciudades de Stayton, Sublimity, Lyons y Mehama. Antes de servir como superintendente del NSSD, fue director de la Escuela Secundaria Stayton (2007-10) y de la escuela Sublimity (2002-07).
El Sr. Gardner es un líder educativo distinguido y se ha desempeñado en varios grupos de trabajo educativos a nivel estatal, incluyendo el Comité de Visión y Política de la Confederación de Administradores Escolares de Oregon (COSA por sus siglas en inglés) (2012-2017); Miembro Superintendente del Consejo Ejecutivo de COSA (2018-2021); Miembro de la Mesa Directiva de la Asociación de Actividades Escolares de Oregón (OSAA por sus siglas en inglés) (2012-2018) y Presidente (2016). Además, se desempeñó en la Mesa Directiva del Centro de Aprendizaje Temprano de los condados Marion-Polk y en la Mesa Directiva Asesora de Willamette Promise, que trabajó para expandir las oportunidades de créditos universitarios en el nivel de la escuela preparatoria.
Su camino hacia la educación comenzó cuando se graduó de la Universidad de Western Oregon (WOU por sus siglas en inglés) en 1989 con una Licenciatura en Ciencias en Educación Secundaria. En 1995, recibió su Maestría en Historia Americana, también de WOU.
La esposa del Sr. Gardner, Amber, trabaja en Willamette ESD y enfocada en el aprendizaje temprano. Pasó muchos años enseñando Kínder en North Santiam. La pareja tiene dos hijos que asisten a la universidad. Le gusta pasar tiempo en su ciudad natal de John Day, donde su familia es propietaria de Gardner Enterprises, una distribuidora de bebidas. Sus pasatiempos incluyen leer historia, la pesca con mosca, golf, proyectos para el hogar y viajar con su familia.