What is Bullying?
GAPS is guided by the following definition from the U.S. Department of Health and Human Services (stopbullying.gov):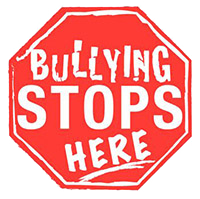 Bullying is unwanted, aggressive behavior among school aged children that involves a real or perceived power imbalance. The behavior is repeated, or has the potential to be repeated, over time.
In order to be considered bullying, the behavior must be aggressive and include:
An Imbalance of Power: Kids who bully use their power — such as physical strength, access to embarrassing information, or popularity — to control or
harm others. Power imbalances can change over time and in different situations, even if they involve the same people.
Repetition: Bullying behaviors happen more than once or have the potential to happen more than once.
Bullying includes actions such as making threats, spreading rumors, attacking someone physically or verbally, and excluding someone from a group on purpose. See policy JFCF to view the district's policy on bullying and harrassment.
---
What is a Bias Incident?

A bias incident is any hostile expression that may be motivated by another person's race, color, disability, religion, national origin, sexual orientation, or gender identity. A hate crime, known as a bias crime under Oregon law, is any crime where the perpetrator's motivation is based on bias. Both bias incidents and crimes can be verbal, physical, or visual, and can target someone in a protected class, a family member, or even someone incorrectly perceived to be in a protected class.
---
Types of Bullying
There are four primary types of bullying:
Social bullying involves hurting someone's reputation or relationships. Social bullying includes:

Leaving someone out on purpose
Telling other children not to be friends with someone
Spreading rumors about someone
Embarrassing someone in public

Verbal bullying is saying or writing mean things. Verbal bullying includes:

Teasing
Name-calling
Inappropriate sexual comments
Taunting
Threatening to cause harm

Physical bullying involves hurting a person's body or possessions. Physical bullying includes:

Hitting/kicking/pinching
Spitting
Tripping/pushing
Taking or breaking someone's things
Making mean or rude hand gestures

Cyberbullying is the use of modern communication technologies to intentionally embarrass, humiliate,  threaten, or intimidate an individual or group. Communication channels may include:

Social Media
Chat rooms or text messages
Email
Messaging apps
---


---
Spanish Translation
¿Qué es el acoso?
GAPS se guía por la siguiente definición del Departamento de Salud y Servicios Humanos de EE. UU. (https://espanol.stopbullying.gov/ ):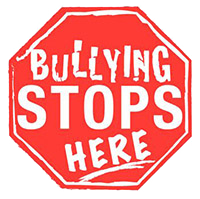 El acoso o intimidación es un comportamiento agresivo no deseado entre los niños en edad escolar que, implica un desequilibrio de poder real o percibido. El comportamiento se repite, o tiene el potencial de repetirse, con el tiempo.
Para ser considerado intimidación, el comportamiento debe ser agresivo e incluir:
Un desequilibrio de poder:

Los niños que intimidan usan su poder, como la fuerza física, el acceso a información vergonzosa o la popularidad, para controlar o dañar a otros. Los desequilibrios de poder pueden cambiar con el tiempo y en diferentes situaciones, incluso si involucran a las mismas personas.

Repetición:

Los comportamientos de intimidación ocurren más de una vez o tienen el potencial de ocurrir más de una vez.
El acoso incluye acciones como amenazar, difundir rumores, atacar a alguien física o verbalmente y excluir a alguien de un grupo a propósito. Consulte la política JFCF para ver la política del distrito sobre intimidación y acoso.
---
¿Qué es un incidente de prejuicio?

Un incidente de prejuicio es cualquier expresión hostil que puede estar motivada por la raza, el color, la discapacidad, la religión, el origen nacional, la orientación sexual o la identidad de género de otra persona. Un delito de odio, conocido como delito de prejuicio según la ley de Oregón, es cualquier delito en el que la motivación del perpetrador se basa en el prejuicio. Tanto los incidentes de prejuicio como los delitos pueden ser verbales, físicos o visuales, y pueden tener como objetivo a alguien de una clase protegida, a un miembro de la familia o incluso a alguien que se perciba incorrectamente como miembro de una clase protegida.
---
Tipos de acoso
Hay cuatro tipos principales de acoso escolar:
El acoso social

implica dañar la reputación o las relaciones de alguien. El acoso social incluye:

Dejar a alguien fuera a propósito

Decirles a otros niños que no sean amigos de alguien

Difundir rumores sobre alguien

Avergonzar a alguien en público

La intimidación verbal

consiste en decir o escribir cosas malas. El acoso verbal incluye:

Molestar

Insultos- poner apodos

Comentarios sexuales inapropiados

Burlas

Amenazar con causar daño 

El acoso físico

implica lastimar el cuerpo o las posesiones de una persona. El acoso físico incluye:

Golpear/patear/pellizcar

Escupir

Tropezar/empujar

Tomar o romper las cosas de alguien

Hacer gestos con las manos crueles o groseros

El acoso cibernético

es el uso de tecnologías modernas de comunicación para avergonzar, humillar, amenazar o intimidar intencionalmente a un individuo o grupo. Los canales de comunicación pueden incluir:

Redes sociales

Salas de chat o mensajes de texto

Correo electrónico

Aplicaciones de mensajería
---
Recursos adicionales para la prevención del acoso