Congratulations to Casey Brooks from West Albany High School for earning honorable mention in the inaugural Next Gen Personal Finance (NGPF) PAYBACK Challenge essay contest.
The award comes with a $500 scholarship prize. Casey was one of three honorable mention award winners from Oregon and was selected from 500 submissions.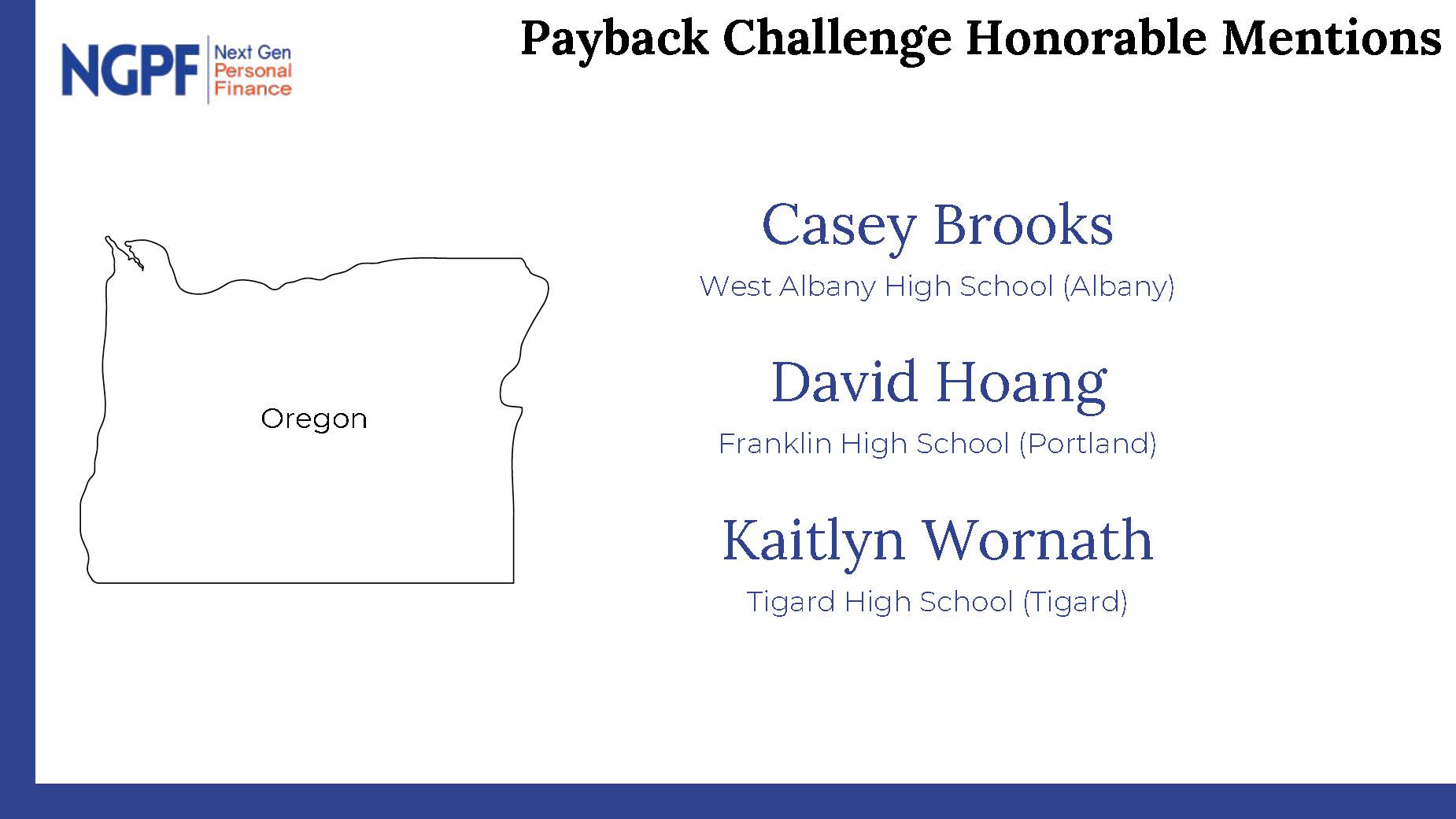 For more information, read the press release:
PALO ALTO, California, April 26, 2018- Next Gen Personal Finance (NGPF) is pleased to announce three students from Oregon have received an Honorable Mention Award in their inaugural PAYBACK Challenge. Congratulations to Casey Brooks from West Albany High School(Albany), Kaitlyn Wornath from Tigard High (Tigard), and David Hoang from Franklin High School (Portland ).
This essay contest attracted over 500 submissions from students in all fifty states. After playing the game, students wrote a 250-word essay with the following prompt:
"How could you use the online game, PAYBACK, to have a conversation with your parent/guardian about paying for college?"
Teachers from over 500 classrooms nominated the best student essay. NGPF staff then reviewed these essays, judging them based on the following criteria:
Indicates an understanding of key concepts learned by playing the game PAYBACK.
Addresses concerns their parents/guardians may have about this sensitive topic.
Takes a creative approach to engaging parents/guardians in a conversation about
college.
Each of the 150 Honorable Mention winners will receive a $500 award from NGPF to be used for educational purposes.