Starting on Friday, May 1, Greater Albany Public Schools will be able to reach more children in need as two new bus routes will begin delivering free meals. The routes are being added in addition to the 17 locations currently serving free breakfast and lunch for all children age 1-18.
The two routes will cover a large portion of the Albany community and help reach students that may have been unable to easily reach the meal locations. Each route will have a driver and a second staff member handing out food.  
Where feasible, buses will pull off the road before opening the door to distribute. Where a road stop is the only option, the bus will use it's red lights to stop traffic as if they were loading students. Families and children are asked to maintain normal social distancing at the designated stops.
Maps of the two routes as well as scheduled stop times and locations are listed below. Buses won't arrive or leave early, but may arrive late depending on demand or traffic delays at earlier stops.
Maps and Schedules (Click to enlarge):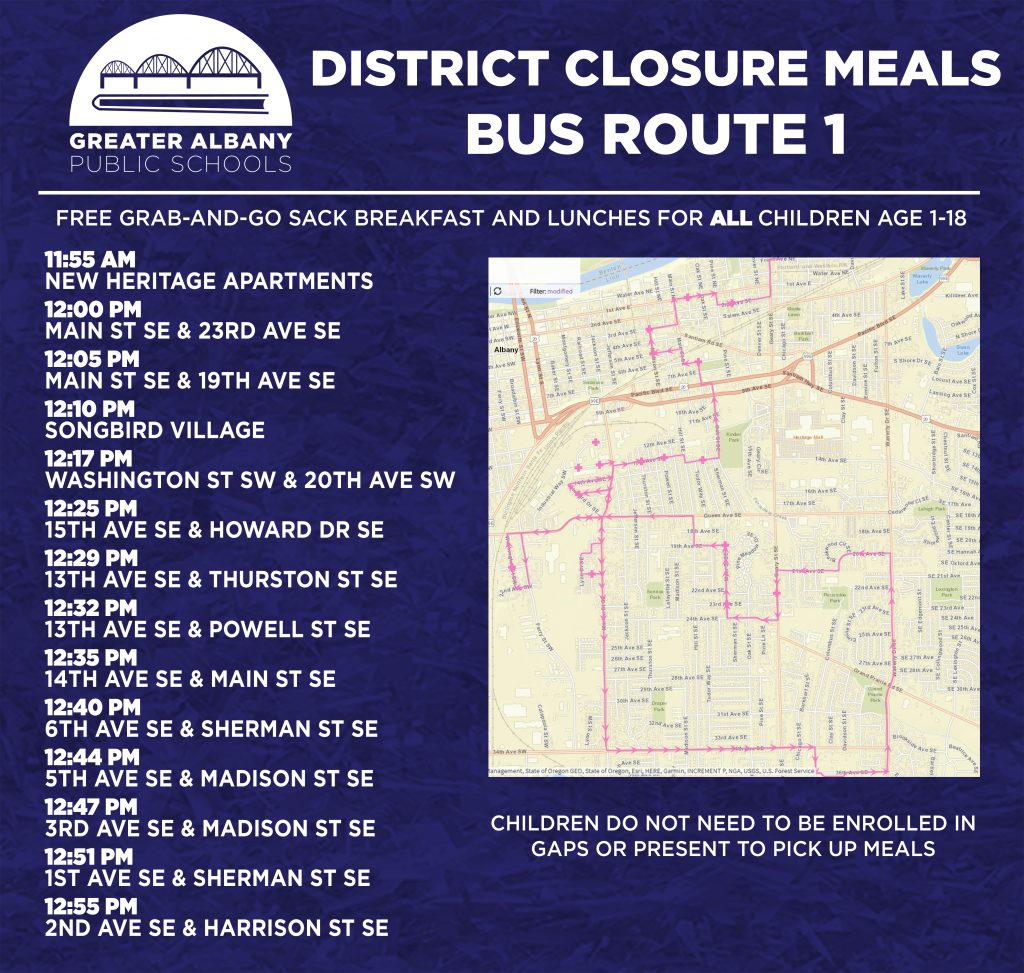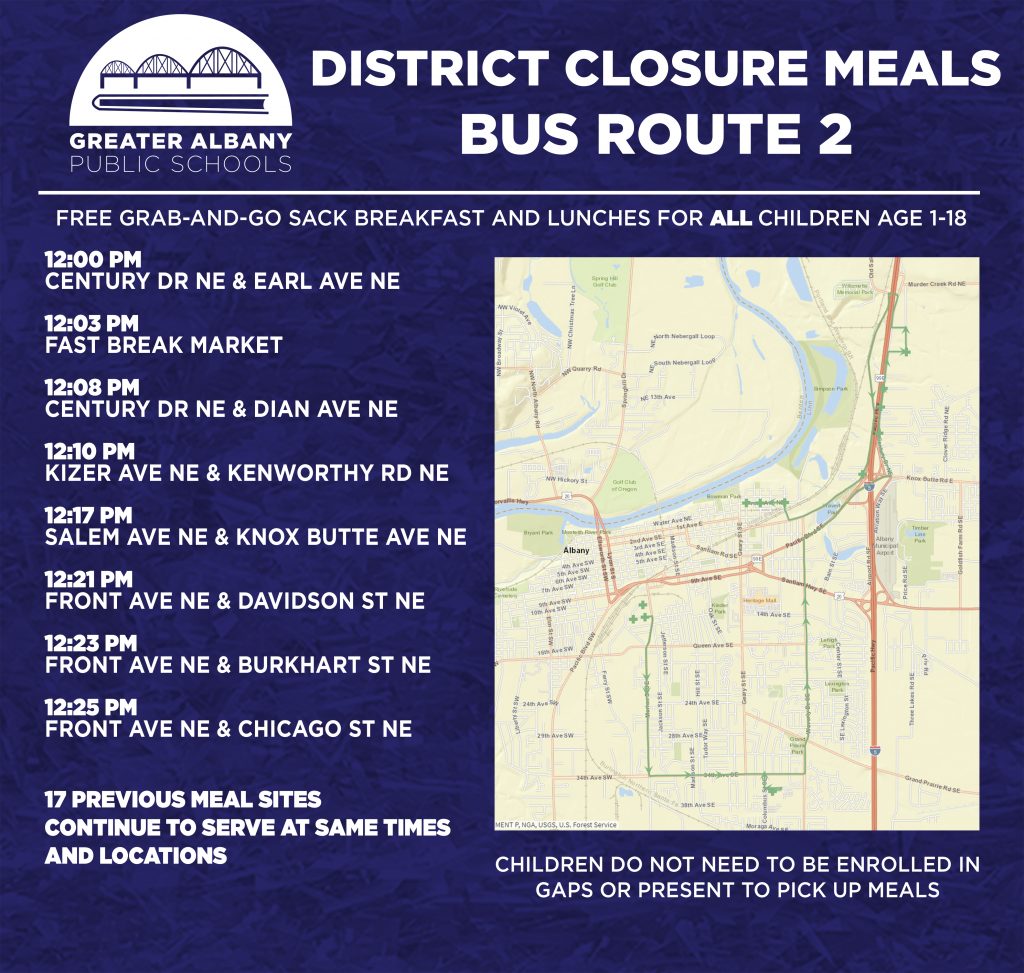 ---
Spanish Translation
A partir del viernes 1º de mayo, las Escuelas Públicas de Greater Albany (GAPS) podrán alcanzar a más niños necesitados, ya que dos nuevas rutas de autobuses comenzarán a entregar comidas gratuitas. Las rutas se están agregando en adición a los 17 lugares que actualmente sirven desayuno y almuerzo gratis para todos los niños de 1 a 18 años de edad.
Las dos rutas cubrirán una gran parte de la comunidad de Albany y ayudarán a alcanzar a los estudiantes que no pudieron llegar fácilmente a los lugares de comidas. Cada ruta tendrá un conductor y un segundo miembro del personal repartiendo comida.
Donde sea posible, los autobuses saldrán del camino y se estacionarán antes de abrir la puerta para distribuir las comidas. Cuando la única opción es una parada en el camino, el conductor prendera las luces rojas para detener el tráfico como si estuvieran subiendo los estudiantes. Se les pide a las familias y a los niños que mantengan un distanciamiento social normal en las paradas designadas.
Los mapas de las dos rutas, así como los horarios y lugares de paradas programadas se enumeran a continuación. Los autobuses no llegarán ni saldrán temprano, pero pueden llegar tarde dependiendo de la demanda o demoras en el tráfico en paradas anteriores.
Mapas y horarios (marque sobre clic para ampliar):